Car Accident
Attorney in Peachtree Corners, GA
Car accidents often seem to come out of nowhere. You are driving along, and suddenly, a crash sends your car spinning out of control. As soon as it stops, you feel pain and realize you have been seriously injured in a car accident.
A vehicle accident with injuries results in significant medical bills, pain and suffering and may even cause you to lose wages or business income. Under Georgia law, you are entitled to compensation when another party is liable for the accident.
Insurance companies rarely offer just compensation without a car accident attorney negotiating on your behalf. Under Georgia's comparative negligence laws, they can save money by shifting part of the blame onto victims. Brooks Injury Law never lets this happen. Our litigation team collects 100% of the compensation due to our clients.
Why Choose Brooks As Your Car Accident Attorney in Peachtree Corners?
At Brooks Injury Law, we fight for our clients that have been victims of car accidents. We will take the hassle of dealing with insurance companies off of your hands so you can focus on getting the medical treatment you need to get better. Then, we get you the settlement you need and deserve.
We do everything we can to get you a result that covers your medical bills, lost wages, pain and suffering and provides you with overall peace of mind after your accident.
When you suffer an auto accident injury, you need legal representation from a law firm that always obtains the best possible results for its clients. Brooks Injury Law has collected over $20 million in awards and settlements for personal injury victims. Our tenacious litigators take cases as far as they need to collect all just compensation. As a result, our clients know they can rely on Brooks Injury Law never to give up the fight.

When you hire our award-winning legal team, we will:
Provide personalized attention, support, and guidance throughout your personal injury case
Address your concerns and questions while providing sound legal advice
Conduct a comprehensive accident investigation to gather evidence proving the other party is liable for your damages
Verify insurance coverage, file insurance claims, and monitor the progress of the claims with the insurance company
Identify all parties that could be liable for the crash
Work with you, your physician, medical experts, and financial professionals to determine the extent of your injuries and the value of your damage
Retain accident reconstructionists, engineers, and other expert witnesses as necessary
Monitor deadlines for filing claims and lawsuits
Aggressively negotiate for the maximum amount available for damages
Do I Need a Lawyer for a Car Accident Claim?
Whether you need a lawyer for a car accident claim depends on the severity of the damage. Claims involving modest property damage can usually be resolved without an attorney. For example, suppose another motorist rear-ends you at a stoplight, causing several thousand dollars to damage your bumper and trunk. In that case, your insurance company will pay for your vehicle repairs and recoup the expense from the liable insurer, negating the need for an attorney.
However, when a car accident leaves you with serious injuries, a personal injury attorney defends your rights and wins you the compensation you deserve.
Insurance companies pad their bottom lines by paying minimum settlements. For this reason, their first offers typically fall far short of compensating victims for their total damages. Car accident lawyers specialize in negotiating with insurers and compelling them to raise settlement offers to the amounts that provide 100% compensation, including monetary awards for medical bills, lost wages, pain and suffering, and all other damages.
When insurers refuse to offer just compensation, car accident lawyers take them to court, prove liability, and win large verdicts in jury trials.
Common Types of Auto Accident Injuries
Auto accidents lead to a myriad of injuries ranging from superficial to life-altering. Most injuries fall between these extremes, resulting in medical bills, pain and suffering, lost income, and lost enjoyment of life. Common injuries include the following:
Whiplash

Lacerations

Broken bones

Sprains

Back injuries

Neck injuries

Head injuries

Fractures
Many injuries, even seemingly minor ones like ankle sprains, have long-lasting impacts, resulting in chronic pain and long-term disability. Your car accident lawyers fight to win you compensation for all current and future costs of your injury.
Common Causes Of Auto Accident Injuries
Distracted Driving
Texting, eating, doing hair or makeup, reaching for things in the back seat, etc. are all contributing factors to car crashes nationally. Any action that requires you take your eyes off the road or hands off the wheel is considered a distraction to your driving. Using your phone to text or place calls is now illegal in the state of Georgia thanks to the Hands-Free Act. This law was designed to decrease the statistics surrounded by distracted driving and car accidents. For more on the Georgia Hands-Free act, visit
headsupgeorgia.com
Drunk Driving

Drunk or impaired driving is one of the leading causes of roadway accidents not only in Georgia, but all across the nation. In 2016, impaired drivers were responsible for nearly 400 car crash fatalities, according to the Georgia Governor's Office of Highway Safety.
Speeding

Speeding or driving too fast for conditions are the cause or major contributing factors. Exceeding the speed limit is yet another common cause of car accidents on our Georgia roadways. There was a 25% increase in speed related deaths in 2016 as compared to 2014 throughout the state of Georgia.
Drowsy Driving

Drowsy Driving is found most common between the hours of 9 PM and 6 AM according to the National Highway Traffic Safety Administration. The NHTSA did reveal, however, that drowsy driving decreased by 3.5% in 2016 compared to the previous year.
Roadway Hazards

Many roadway hazards can be created from construction zones, uneven lanes, potholes, and other debris. All of these factors can easily cause a car accident, especially if you are not prepared to encounter such hazards.
Disobeying Traffic Rules

Disobeying traffic laws other than the speed limit, including running red lights and stop signs, also account for many accidents that result in severe injuries.

What To Do After a Car Accident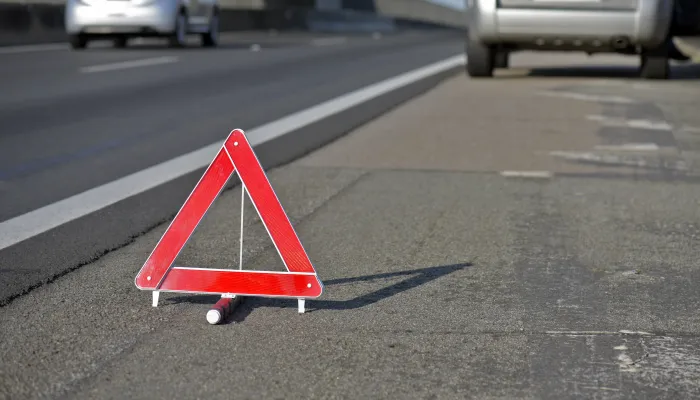 1. Move

Move To Safety

If possible, move to the shoulder of the road for your safety and the safety of others.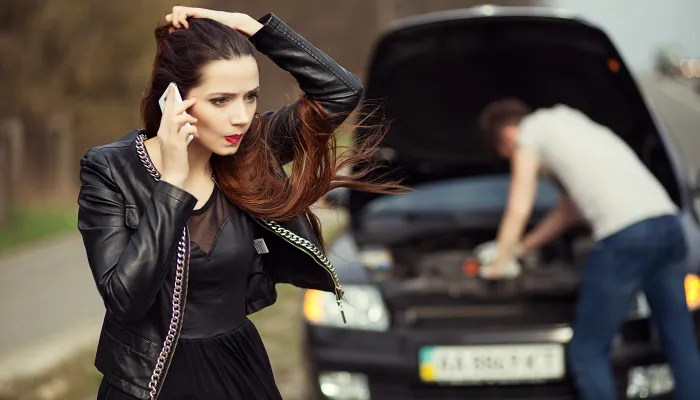 2. Call

Call The Police

Always call the police to obtain a police report for your records. Additionally, call for medical assistance if injuries are sustained in the accident.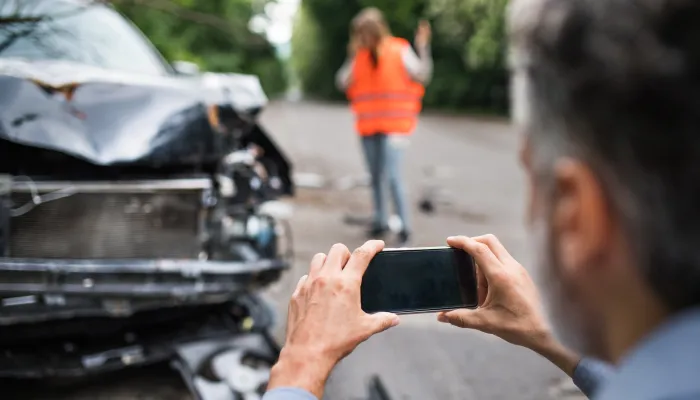 3. Gather

Gather Information

Gather information from all parties involved, including their names, phone numbers, and insurance information. For your records, also take pictures at the scene of all vehicles involved. Try to locate any witnesses at the scene and get their identifying information as well.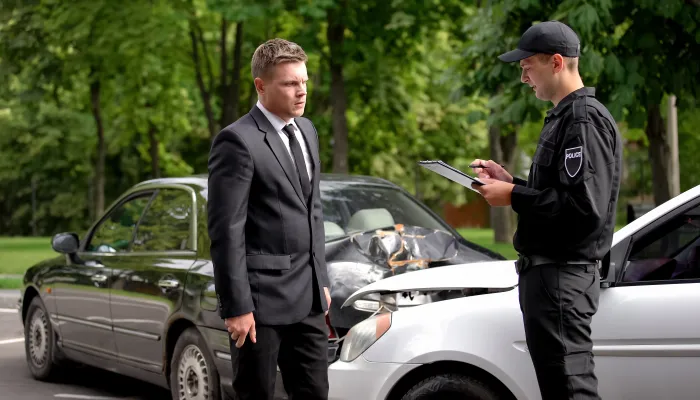 4. Wait

Don't Admit Fault

Wait for the police to arrive to investigate the accident that has just occurred. They will then determine the party at fault.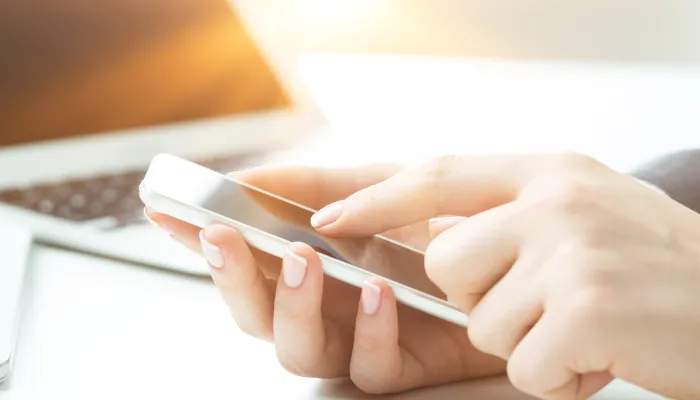 5. Seek

Call An Attorney

Seek legal representation and never pay for a consultation. Find someone that will listen to your case free of cost and determine the best plan of action.

The Investigation Process
Insurance companies assign an adjuster to investigate auto accident claims. Generally, they will interview witnesses, study any video images or photos of the crash site, inspect medical bills, view damage to vehicles, and review police reports and other official documents.
The investigation results lead to a liability determination by the insurance company. In many cases, accident victims disagree with the company's view of where fault lies and the monetary compensation due. Car accident attorneys fight back against unfair insurance company decisions, so their clients receive all the damages they deserve.

Steps To Take After An Accident
Automobile accidents are never planned or expected, but unfortunately they still occur far too often. When they do happen, you are left to deal with the aftermath. Brooks Injury Law is here to help you with your recent automobile accident so that you are not left to piece together the puzzle alone.
Whether the accident was caused from distracted driving, speeding, or Georgia roadway hazards we are here to ensure that you get the compensation you need while recovering. Automobile accidents are startling and it can take a while to get back up on your own two feet.
Our team will never leave you to fend for yourself when trying to settle an auto crash case. We strive to get you the largest financial payout possible that can assist you in dealing with severe injuries, long-term medical problems or treatment, lost wages, and other strains that an automobile accident may have caused.
We proudly serve the state of Georgia with a large focus on the cities within and surrounding Gwinnett County.
National Car Accident Facts & Stats
According to the National Highway Traffic Safety Administration, approximately 37,500 people were killed due to automobile accidents across the United States in 2016.
Speeding took the lives of 10,111 people in 2016 in the United States according to the National Highway Traffic Safety Administration.
Distracted driving has become more and more popular and the statistics show just how dangerous it really is. The NHTSA noted that distracted driving of various sorts claimed 3,450 lives in 2016 alone.
Nearly 400,000 people across the United States were injured due to distracted driving in 2015. With new laws that are being put into place, this number is expected to go down regarding distracted driving injuries.
One of the main things to remember is that seat belts can truly save your life. The NHTSA recorded that roughly 14,700 lives were saved thanks to seat belt use in 2016.
Car Accidents
Head On Collisions
Rear-End Accidents
Side-Impact Collisions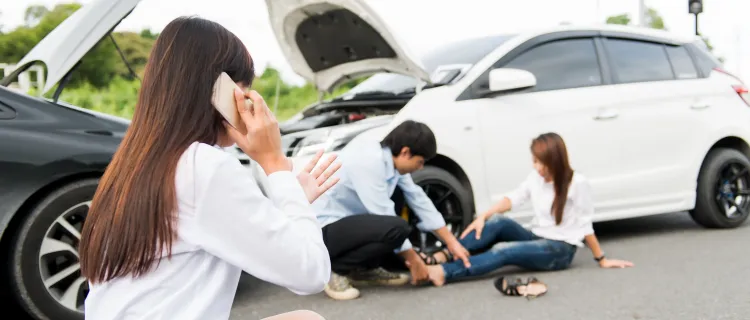 A head-on collision is a direct impact to the front of a vehicle by another vehicle. Head on collisions can be some of the most traumatic car accidents and can cause severe injuries.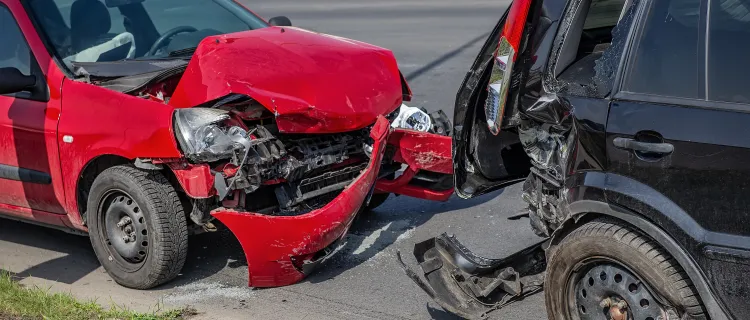 You may hear rear-end accidents often referred to as "fender-benders" because they commonly occur at low speeds. Although we often call rear-end collisions "fender-benders," that is not to say that they cannot cause serious injuries.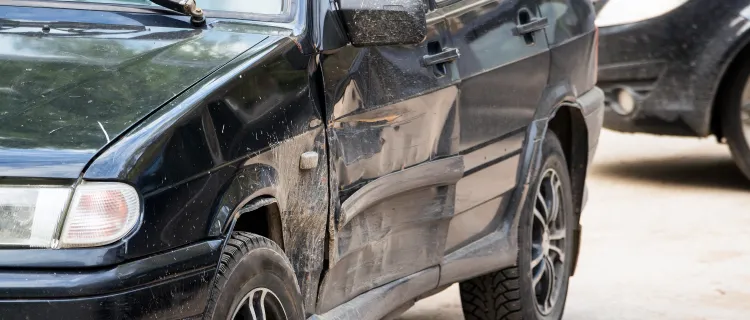 Side-impact collisions are accidents where the side of one or more cars is impacted. These are often called broadside collisions or T-Bone accidents, meaning that one car was hit on the side by the front or rear of another car.
Car Accident Attorney Peachtree Corners, GA
Hiring the right motor vehicle attorney (MVA) for your car accident claim will make a huge positive difference in your life's unfortunate and difficult part. You can spend countless hours at the Peachtree Corners Municipal Court trying to piece together what you need to do next on your own. By not hiring an attorney, you are throwing countless hours out the window, you will also get, on average, 40% less when the settlement finally comes around, which will happen much faster with professional help.

It's free to talk with us, please reach out if you have any questions or would like an estimate of what you could be owed.

In Georgia, you have up to two years after your car accident to file a claim and sue for compensation. If you decide to take on this journey alone, the courthouse in Peachtree Corners is at 310 Technology Pkwy Peachtree Corners, GA 30092.
How Much Is My Car Accident Case Worth?
The value of car accident claims varies widely from hundreds of dollars to millions. When only property damage occurs, the claim covers your repair costs or the value of your vehicle if it's totaled. In addition, you should receive reimbursement of your deductible if the other party is liable.
Injury accidents vastly increase the value of the damages. The total damages depend on the compensation awarded for each category of costs. These classifications include the following:
Medical bills

Ambulance charges

Physical therapy

Pain and suffering

Loss of enjoyment of life

Lost income

Inconvenience

Other expenses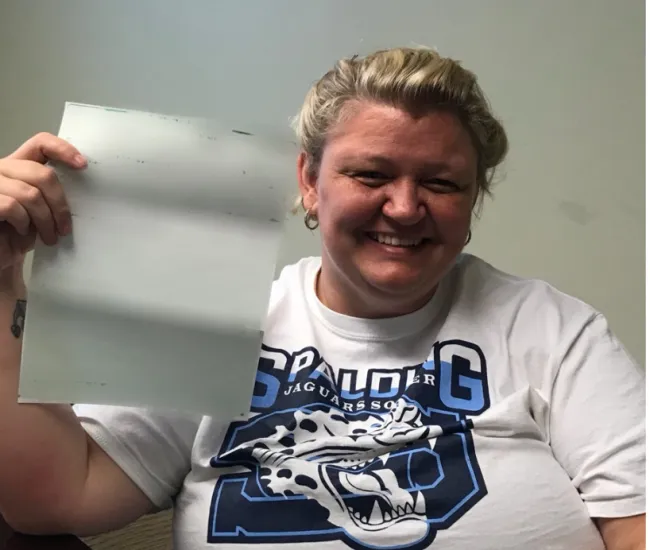 Natanya is a great lawyer. She has been with me since day one of the accident. She is very attentive. She stays on tops of things and even came to my house. She got me way more money than I thought and was very responsive.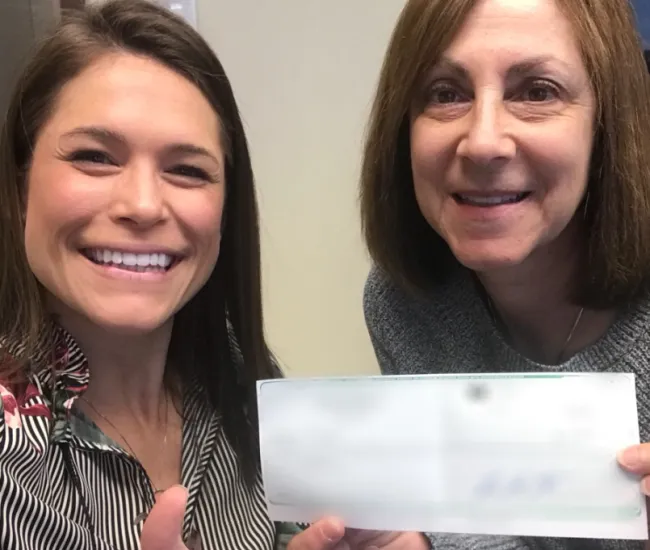 Thank you Natanya so much for handling my case. It was so painless and easy to do and I didn't stress at all during the whole process. Thank you so much for getting more of a settlement than we ever thought we would. I highly recommend you...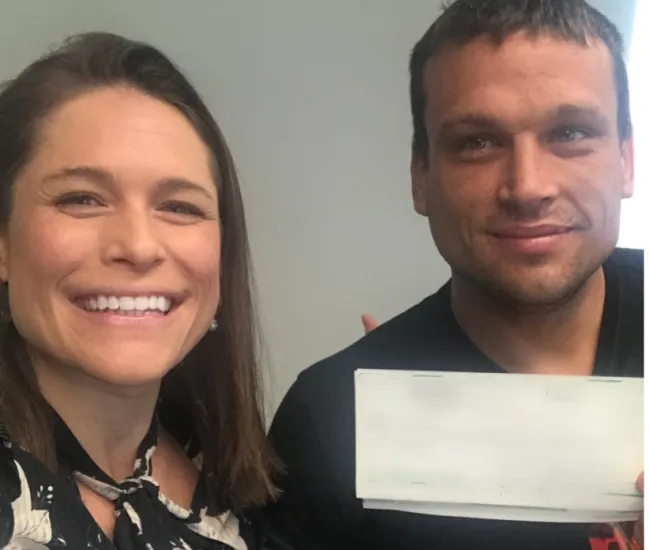 Natanya did an absolutely fabulous job!
Pedestrian v. Motor Vehicle Client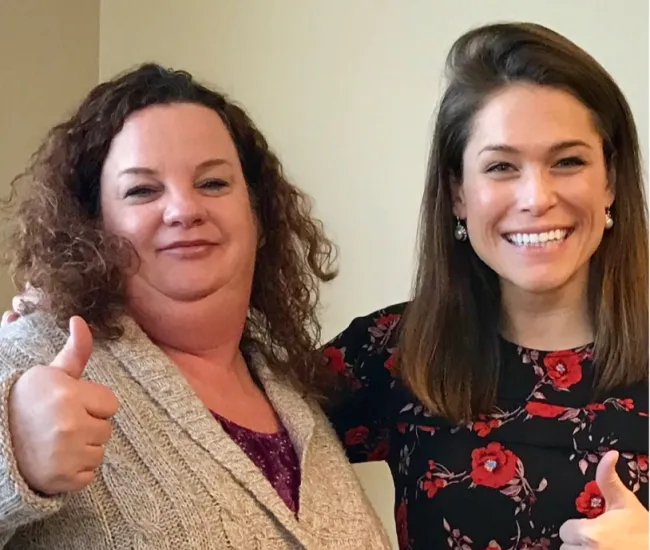 I was referred to Ms. Brooks by a mutual friend. When she came to meet with me, she was very thorough and compassionate to my experience. The insurance company denied any responsibility to my claim, so Ms. Brooks went to work for me. Six months...
Premises Liability Client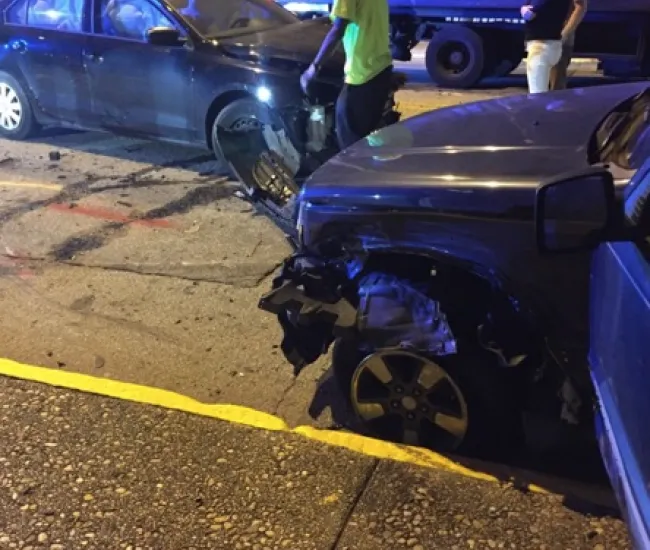 I am grateful that Natanya and her team worked my case to the best of their ability to have me walk away with something to recover my losses. I love that they stayed in touch and I never felt like I was being ignored. They were very attentive and...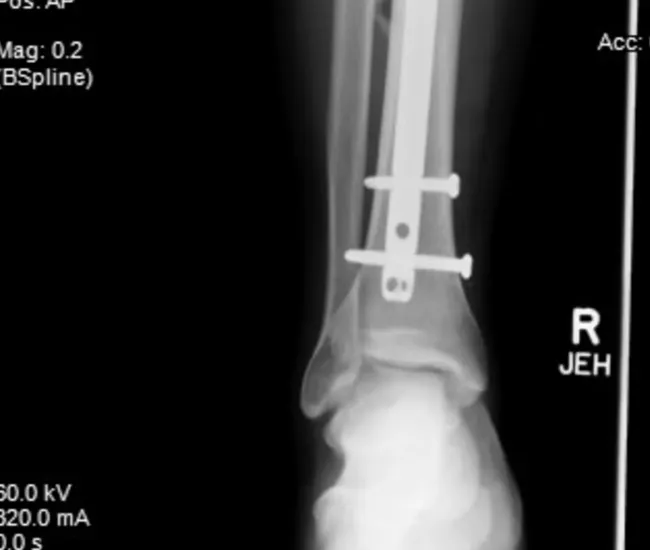 Natanya and Brooks Injury law firm were tremendous professionals through the process. She gave us great advice, helped us make difficult decisions that ended in results that far exceeded our expectations. Calm, professional and really cares about...
Contact a Top-Rated Peachtree Corners Car Accident Lawyer Today
If you've been injured in an accident, you need an aggressive car accident attorney to advocate for you. Contact Brooks Injury Law in Peachtree Corners, Georgia, today.

FAQs About Car Accidents in Peachtree Corners
What Should I Do if an Insurance Company Calls Me?

You are under no obligation to speak to an insurance adjuster. If you are the victim of an injury accident, obtain legal counsel right away and refer all communications to your lawyer.

What if the Accident Was Partly My Fault?

Under Georgia's comparative negligence law, you must be less than 50% at fault for an accident to receive compensation through the courts. In many instances, an accident victim bears a small responsibility under the law, such as 10%. This may occur, for example, because the victim was speeding, though the other party bears most of the responsibility because they caused the collision.

When blame is shared, courts reduce the victims' awards by the percentage of negligence assigned to them.
Is There a Time Limit to File My Case?

Unless the plaintiff is a minor or suffers incapacitation, the statute of limitation of vehicle accidents in Georgia is two years. Therefore, your car accident attorney will ensure you never run afoul of the time limit or other legal requirements.

How Long Will It Take To Resolve My Case?

Insurance companies must decide on claims within 40 days of their filing. If you disagree with the finding, your car accident attorney will bring a lawsuit. Many cases settle in about a year; however, cases that go to trial and appeals take two or more years.

What Is the Statute of Limitations on Auto Accidents in Georgia?

Unless you were a minor at the time of the accident or suffered incapacitation, the statute of limitations on car accidents in Georgia stands for two years.
How Much Does a Peachtree Car Accident Attorney Cost?

Car accident lawyers Peachtree Corner, Georgia, work on a contingency fee. This arrangement benefits clients because they avoid paying legal fees due to the financial hardships imposed by accident. In addition, it ensures they can afford a trial. Also, no fees are due if the plaintiff never collects. Contingency fee agreements also cover any additional costs, such as fees for depositions and expert witnesses.